Magblox® is a proud partner of Ardoch; a children education charity focused on improving educational outcomes for children and young people in disadvantaged communities. They believe that every child's potential should be realised through full participation in education. This belief inspires them to increase engagement in education, build aspirations and enhance learning outcomes of children in disadvantaged communities.
Magblox will contribute 5% of our sales to support this amazing cause and project.
Thank you for choosing Magblox!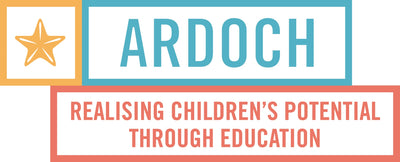 Our MAGBLOX® Accessory Set was designed to foster children's imagination with the use of different geometric shapes to build and create more complex structures that allow children to imagine bigger and have lots of fun.
What makes us different from other brands?
Our Accessory Pack includes:
1 Car
6 E Shapes
6 Rectangles
2 Arches
2 Windows
2 Hollow Squares
5 H Shapes
Increase your child's STEAM (Science - Technology - Engineering - Arts - Mathematics) learning and activities through:
Building and Construction Skills Learning about symmetry and patterns
Building and understanding 2D polygons and 3D polyhedrons and structures
Shape recognition: Mathematical and spatial relationships
Geometrical concepts: sides, vertices, angles, etc
Space and matter concepts: weight, volume, dimensions, properties of materials
Numeracy and literacy
Cause and effect
Magnetic force
Balance
Colours
Apart from fostering the learnings above, our Magblox magnetic tiles will help your child experience and develop the following skills:
Communication and teamwork
Self-esteem and self-confidence

Hand-eye coordination abilities

Project management

Innovation

Problem-solving
Visual thinking

Bonding 

Perseverance 
MAGBLOX® is compatible with other magnetic tile brands. They are safe, durable, and made with partially recycled and new food-grade ABS plastic, BPA-free, and plastic-free phthalates.
Our MAGBLOX® is suitable for children ages 3 years and up.
MAGBLOX® design is an original idea by JC Ingenium®.